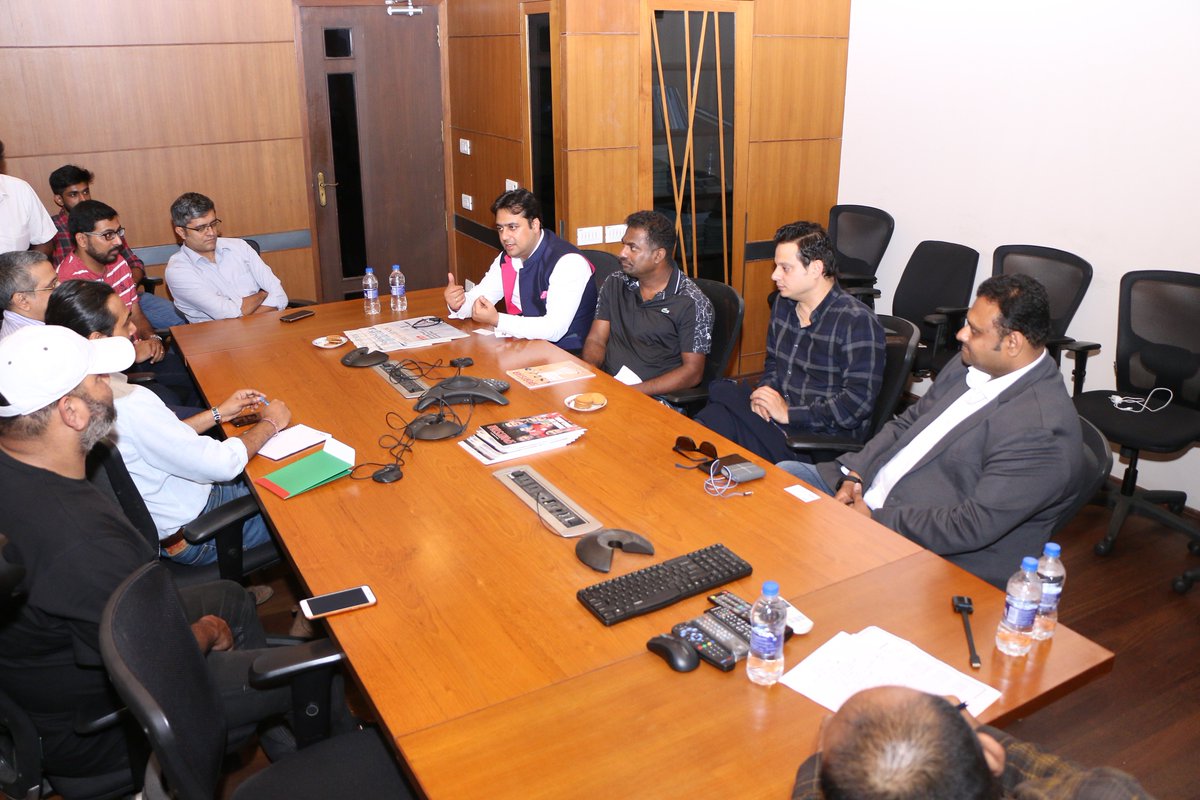 Jamaican star to mentor amateur cricket players 
New Delhi: Ferit Cricket Bash, India's first independent amateur cricket league, has roped in international cricket legend, Chris Gayle, who will mentor the amateur players of the league. Association with Gayle, who has won numerous accolades globally through his brilliant batting performance, is another feather in FCB's cap.
India as a country is passionate about cricket and a large number of people have a dream to play it as a professional cricketer. There are many who may have the best of talent but are occupied with their daily lives, there are many youngsters waiting for a break to show their skill set and hone it at the same time. Bridging this ever unnoticed gap, FCB has ignited a spark in the hearts of cricket lovers out there by presentingthem with a once-in-a-lifetime opportunity to experience professional level cricket.
The idea behind Ferit Cricket Bash is to fish out amateur cricket talent above the age of 15 years from across the nation. FCB is a first-of-its-kind endeavour that will groom amateur players under the mentorship of international players like Muttiah Muralitharan, Chris Gayle, Zaheer Khan and Praveen Kumar. The players will get a chance to not only showcase their talent at national cricket stadiums while being cheered on by their family and friends but to also go live on television. Zaheer Khan, Suniel Shetty, Jasmeet Bhatia and Mitesh Sharma have strived hard to present this amazing league that will give an opportunity to everyone to make their dreams come true. An enormous number of registrations are testimony to the excitement that people have to be a part of this extravaganza.
Sharing his delight on the association with FCB, Chris Gayle said, "I am so excited to be a part of this elegant league which is one of its kind that can lead you to the dream life of a cricketer. This will be a life-changing opportunity, a chance to play in Australia and earning at the same time with the final gift of massive international exposure."
Zaheer Khan, former Indian Cricketer and Mentor at FCB, has said, " I am glad that I am a part of such a unique league which will be a win-win situation for all the amateur players of this city. India has given laurels in the field of cricket and we are presenting this league to grab more".
Sunil Shetty, the co-founder of Ferit Cricket Bash, has said, "FCB is a gift which me and my team presented to the nation to showcase our cricketing legends to the whole world."

Jasmeet Bhatia, the founder of FCB has said, "FCB is my greatest dream coming true; when I was a cricket player back in time, I played at the state level and I can totally connect with the situation that amateurs face. I wanted to gift this league to all the cricket aspirants out there so that everyone can at least be given a chance to showcase their skills."
Mitesh Sharma, the co-founder of FCB has said, "The joy of being able to represent something in a sport is a cherished feeling, and when this can be amplified with being able to represent your state, it is something incomparable. We hope to discover as many passionate amateur cricketers as possible and provide them with a platform to live their dreams and meet their idols. Through FCB, we aim to give these players the experience of a lifetime, and memories they will cherish forever."
Cricket in our nation is not just a sport, it is a religion here. Cricketers like Sachin Tendulkar and Virat Kohli are treated as gods and they are highly praised for their accomplishments in this sport. The spirit of playing cricket on each and every occasion can be seen in everyone. Be it any festival, workplace off-sites, weekend matches, housing society matches cricket finds its way to be a part of the celebration. To take this passion for cricket to the next level, Ferit Cricket Bash has come up with a unique league for non-professional cricketers of India. The idea is to give a platform to amateur cricketers to play under international players' mentorship at national cricket stadiums.
The Ferit Cricket Bash is going to be conducted in July/August 2019. However, registrations and the selection process for Phase 1 have already begun. If you have your own dreams of glory and the spirit of cricket in your blood, be sure to log on to https://www.feritcricketbash.com/ or give a missed call on +91-98710-63063.
ABOUT FERIT SPORTS INDIA PVT. LTD.:
Ferit Sports India Private Ltd. was founded by Jasmeet Bhatia and co-founded by Mitesh Sharma with a single objective in mind – to provide people with the once-in-a-lifetime opportunity to play sports competitively. The first season of the tournament is dedicated to the sport which is the lifeline of our country, CRICKET. To take amateur cricket in India to the next level, Jasmeet and Mitesh have partnered with Bollywood superstar, entrepreneur and sports enthusiast Suniel Shetty and cricketing legend Zaheer Khan to launch their first venture, Ferit Cricket Bash (FCB) . Ferit Cricket Bash (FCB) is a new and innovative 15-over a side league. It enables amateur cricketers to play the game they love, with the bells and whistles of an international level tournament.