Congress national spokesperson and senior leader, Tom Vadakkan has joined the BJP in the presence of Ravi Shankar Prasad.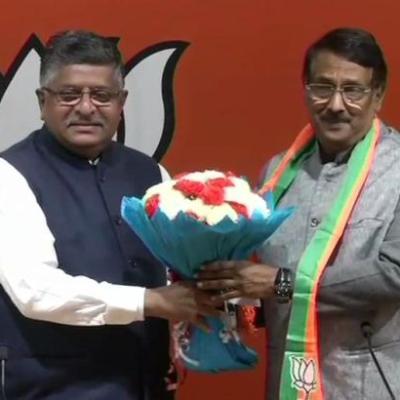 He said he quit the party for two reasons: the Congress's response to the Balakot air strike and terror attack by Pakistan and the party's dynastic politics.
He said he was extremely hurt when the Congress questioned the integrity of the armed forces in the aftermath of the Pulwama attack and the Balakot air strikes. He says its not about ideology, and is upset about the attempt to change the narrative on the developmental policies of PM Narendra Modi.
The second point was that dynastic politics in the Congress had reached its zenith. He said he had spent over 30 years in the Congress, but there were too many power centres. "Who do we listen to, who are the power centres? The use and throw phenomenon of the party is not acceptable for self respecting members like me."