Friday Mosque attack in Christchurch 13 people in critical and 50 fatalities, aging 3 years to 77 years including 3 women and many nationals.
5 Indian victims are identified.
New Zealand Jacinda Ardern said,tougher gun control and Gun license under  review, New Zealand, people 16 years and older can obtain a gun license after showing personal identification and passing written tests.

As of 2015, there were an estimated 1.1 million guns in the country, including those used for hunting. The figure translates to one gun for every four people.

Prime Minister Jacinda Ardern says Brenton Tarrant who is charged with murder started buying guns the month after he received a license in November 2017.

He was carrying 5 guns, including semi-automatic weapons and shot guns at the time of the mass shooting. 
PM office received attack manifesto minutes before attack.
Facebook online broadcast viewed by 1.5 millions was stopped by Facebook PM New Zealand PM Jacinda Ardern said facebook will be to answer some hard questions.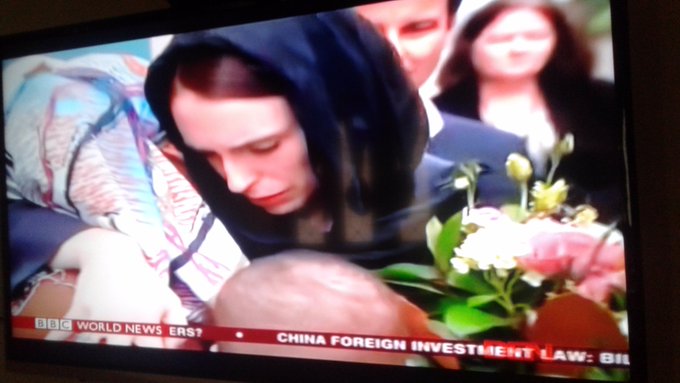 PM Imran said,
We stand ready to extend all our support to the families of Pakistani victims of the terrorist attack in Christchurch. Pakistan is proud of Mian Naeem Rashid who was martyred trying to tackle the White Supremacist terrorist & his courage will be recognized with a national award.
Rashid, a resident of Jinnahabad in Abbottabad and a professor in New Zealand, was present at the Al Noor Mosque in Christchurch when a terrorist opened fire at the worshippers. He sacrificed his life trying to stop the shooter.
His son, 22-year-old Talha Naeem, a civil engineering graduate, was among those who lost their lives in the shooting.
Rashid, who was injured in his bid to overpower the attacker, passed away on Saturday after succumbing to his injuries.
A total of nine Pakistanis were martyred in Friday's attack.