A NEW LEADERSHIP FOR VISIT MONACO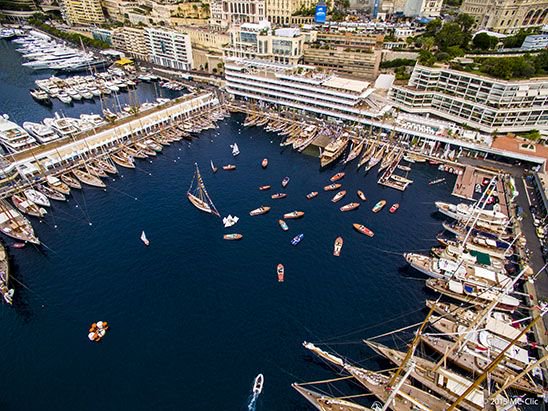 The Monaco Government Tourist Authority is happy to announce the appointment of
Mr. Guy ANTOGNELLI as President & Mrs. Sandrine CAMIA as Deputy Director.
All India, 19th March, 2019: A new team has been appointed, as head of the Monaco Government Tourist & Convention Authority. Mr. Guy Antognelli, former Deputy Director becomes the new President of Monaco Tourism and Mrs. Sandrine Camia, who has been serving as head of the Monaco Convention Bureau for the past seven years, becomes Deputy Director.
Mrs. Camia has a strong experience in tourism; she has been working for 20 years for luxury hotel brands including Hotel Lutetia in Paris and Hotel Martinez in Cannes, which were then both properties of Taittinger Family. She held the position of Director of Sales, Marketing and Communication for two independent luxury hotels, Hotel Royal Riviera in Saint-Jean Cap-Ferrat and Hotel Metropole Monte-Carlo. In 2011, she was appointed head of Monaco Convention Bureau and has been in charge of the promotion and development of MICE, while implementing new communication and marketing tools and ensuring the loyalty of the best customers.
Mrs. Camia about her appointment as Deputy Director: " It is a new challenge and a recognition of the work accomplished at the Convention Bureau. These past seven years have been rich in experiences and successes."
After a post-graduating in Finance Engineering at Nice-Sophia-Antipolis University, Mr. Antognelli started his career in a Monegasque subsidiary of a Swiss private bank, first in the back office then in the risk management and internal audit department.
During the next 10 years, he contributed to the development of an insurance company in Monaco,   managing high end client portfolios using his financial expertise as well as his social skills
In 2011, he has been appointed Head of Statistics Department of Monaco Government Tourist & Convention Authority. He has contributed to the development of this service and has extended his field of action to strategic and competitive intelligence.
In 2015 he took the position of Deputy Director and worked in closed cooperation with all services for promoting and developing tourism in the Principality.
Mr. Antognelli about his appointment as President: "This appointment is recognition of my work and a statement of trust from the Government. I especially look forward to working with the team who is dedicated to promote the destination and has achieved great results over the past years.
My aim is to lead all missions of Monaco Government Tourist & Convention Authority to ensure a high level of tourism throughout the year and maximize the economic benefits for the destination. 
We have always been working closely with all partners in the Principality's tourism sector.
We must deploy innovative tools within the framework defined for the promotion of the destination, in order to improve the good results of tourism in the Principality."
About Monaco
Welcome to Monaco. A Riviera Gem. An international cultural center for ballet, opera, music, theatre and exhibitions. A place where great minds meet for business at the Grimaldi Forum Monaco. Experience heart-stopping sports action at Monaco's F1 Grand Prix and Tennis Masters and at the tables of the Casino de Monte-Carlo… or retreat to our luxurious spas (Les Thermes Marin, ESPA, Les Cinq Mondes, Willow Stream). World-class hotels (including the Hotel de Paris, Hotel Metropole Monte-Carlo, Fairmont Monte Carlo, Monte-Carlo Bay Hotel, Le Meridien Beach Plaza, Monte-Carlo Beach Hotel, Port Palace Monaco and the Hotel Hermitage) host the world's most discerning guests.