Japan and Russia have exchanged views in an attempt to narrow their differences over peace treaty negotiations before a possible bilateral summit meeting.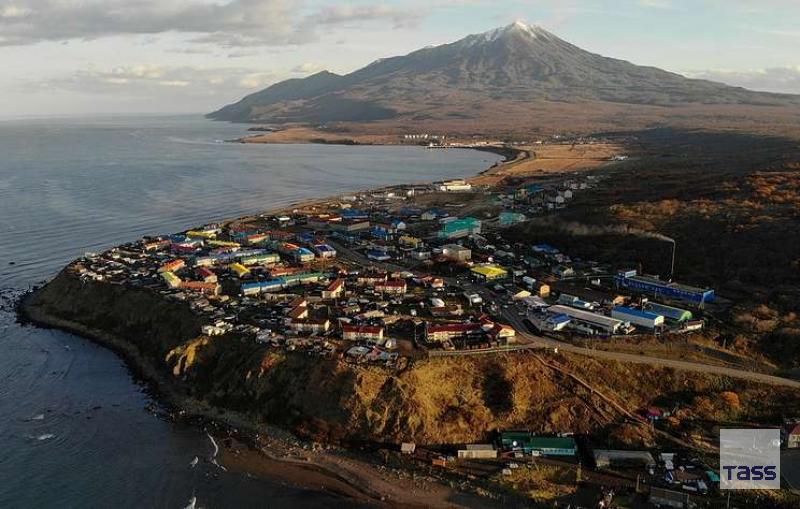 Japanese Senior Deputy Foreign Minister Takeo Mori and Russian Deputy Foreign Minister Igor Morgulov met in Moscow on Thursday.
Morgulov said the negotiations have just started, and he must admit there are big differences between both sides' stances, but Russia is ready to hold discussions in a positive manner.
Mori responded that he hopes to have steady talks that could lead to a flourishing of bilateral ties, at a time when cherry blossoms are blooming in Tokyo and snow is melting in Moscow.
Mori later told reporters that they discussed concrete steps to narrow their differences with the aim of achieving progress in the upcoming higher-level talks.
Russian Foreign Minister Sergey Lavrov is expected to visit Japan ahead of a summit between Prime Minister Shinzo Abe and Russian President Vladimir Putin, which is being arranged for June.
Mori noted that although there was no breakthrough, he and Morgulov agreed on how to promote discussions and some technical issues. He added that he believes the accumulation of minor efforts will help the talks to move onto the next step.
Mori referred to a recent Russian media report that quoted Putin as saying that "the tempo has been lost" for negotiating a peace treaty with Japan.
He dismissed Putin's comment, citing the substantial talks with the Russian side as evidence that disproves this view.
Tokyo and Japan have agreed to refrain from disclosing the detains of the peace treaty talks going on between the two countries, Japanese Foreign Minister Taro Kono said at a meeting the upper house's budget commission on Monday.
"Our countries are in talks based on the decision made by the leaders of Japan and Russia to step up efforts to make a peace treaty. We look forward to making an agreement but I would like to avoid discussing its details in public. Russian Foreign Minister Lavrov and I agreed not to disclose the details of the talks," Taro Kono said in response to a demand to provide specific information about dialogue between Tokyo and Moscow.
The Japanese top diplomat also pointed out that Tokyo had on many occasions lodged protests against the Russian Armed Forces' activities on the southern Kuril Islands.
Russia and Japan have been holding consultations in order to clinch a peace treaty as a follow-up to World War II. The Kuril Islands issue remains the key sticking point since after WWII the islands were handed over to the Soviet Union while Japan laid claims to the four southern islands.
November 2018, Russian President Vladimir Putin and Japanese Prime Minister Shinzo Abe held a meeting on the sidelines of the ASEAN summit in Singapore and agreed that the two countries would accelerate the pace of the peace negotiations based on the 1956 Joint Declaration. The document ended the state of war and said that the Soviet government was ready to hand Shikotan Island and a group of small islands called Habomai over to Japan on condition that Tokyo would take control of them once a peace treaty was signed.