Thanks to all participants of today's protest against the extradition of #Assange to the US.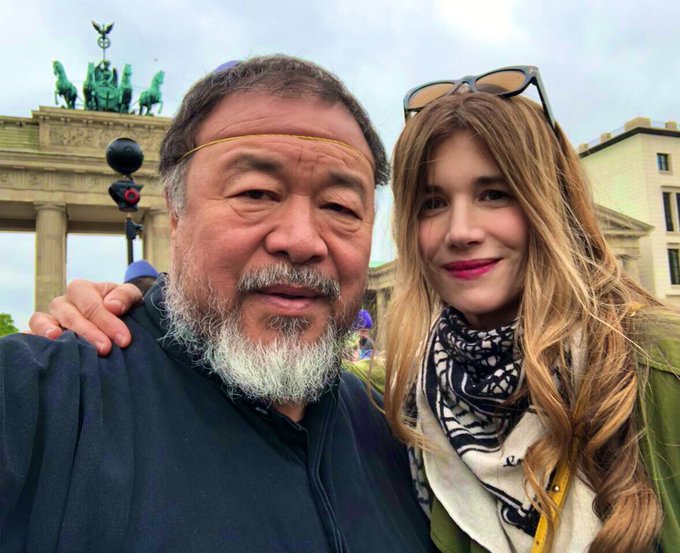 Chinese contemporary artist Ai Wei Wei has taken part in a protest against the extradition of the Wikileaks founder Julian Assange to the US. Ai warned that such a development would pose a threat to the freedom of speech.

"As long as Julian Assange is imprisoned, as long as Chelsea Manning is imprisoned … our basic foundation of democracy, which is the freedom of speech and the freedom of press, is imprisoned as well," Srecko Horvat, a co-founder of the Democracy in Europe Movement (DiEM25) and one of the rally organizers, said.
Ai is known for his contemporary art work as well as for his activism. He investigated government corruption and cover-ups in China, where he also faced persecution and was forced to move to Berlin with his family. The demonstration was also attended by some other journalists and activists.
"I think Assange has done more than anyone in the world for journalism and the freedom of information and it is a shame to see many of the world's media defaming him," Esteban Servat, an investigative journalist and author told Ruptly.
During the rally, one of the demonstrators read a statement issued by another whistleblower, Edward Snowden, who noted that "it is not just a man who stands in jeopardy, but the future of the free press."
"We are all Julian Assange," read a large banner that the demonstrators unfurled. Ai warned that if the extradition case moves forward, it would "pose a danger to all journalists and all individuals, who are defending the very essential rights" of the freedom of speech and the freedom of press.