Tokyo Prosecutors have added allegations related to another inappropriate fund transfer to the indictment of former Nissan Motor chairman Carlos Ghosn.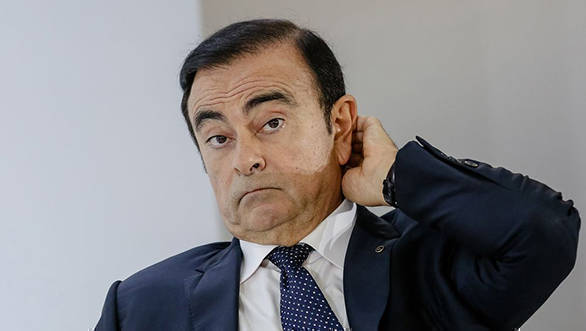 The prosecutors say Ghosn's fund management company received about 18 million dollars from a Saudi Arabian businessman's company.
They have already indicted Ghosn on charges of aggravated breach of trust. They allege that he inappropriately transferred about 15 million dollars from a Nissan subsidiary to the Saudi Arabian man's company.
The investigators had suspected that the improper flow of funds happened after the businessman helped Ghosn to the tune of about 27 million dollars to cover a personal investment loss.
Ghosn had incurred latent losses of about 16 million dollars after the Lehman Brothers collapse in 2008.
But prosecutors now believe that Ghosn's fund management company received the 18 million dollars before then.
Preparatory court procedures are to begin on May 23, before the trial begins. Attention is focused on how Ghosn's attorneys will address the charges.
A lawyer for former Nissan Motor chairman Carlos Ghosn says his client claims the transfer of money to an Oman car dealership was legitimate.
Ghosn was indicted on suspicion of aggravated breach of trust. Prosecutors believe he channeled Nissan funds to the dealership in Oman and part of the funds wound up in a Lebanese shell company he effectively controls, causing Nissan to lose about 5 million dollars.
Ghosn was released on bail for a second time on April 25.
Lawyer Junichiro Hironaka spoke to reporters on Monday for the first time in about two weeks.
Hironaka said Ghosn claims he knows about the company in Lebanon, but that he does not hold shares in it nor control it, and has not made money from it. The lawyer said Ghosn argues the money transfer was a legitimate expenditure as a reward for the dealership.
Ghosn has been refusing to answer prosecutors' questions.
He is expected to attend pre-trial talks at the Tokyo District Court on May 23 before trial hearings begin.