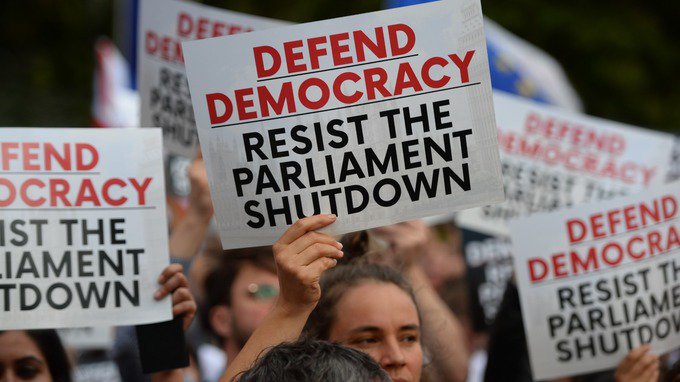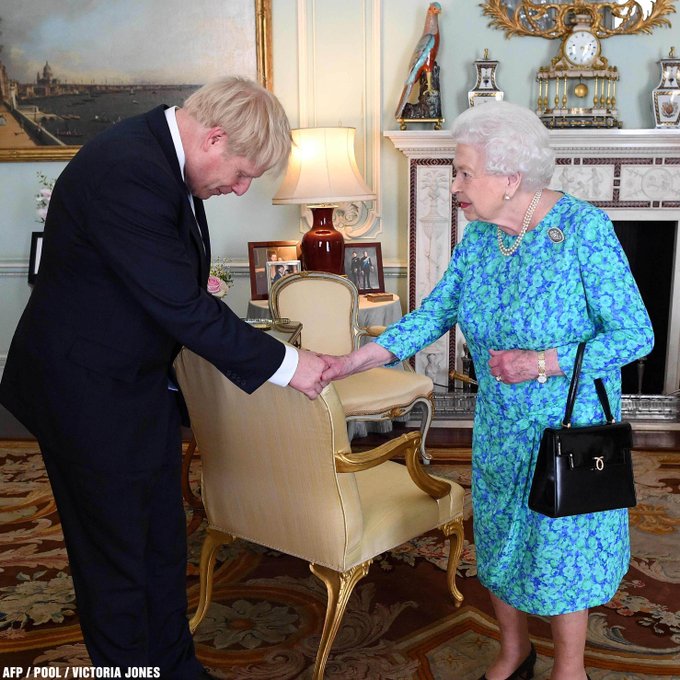 UK Parliament suspended.
Hundreds of people protest #London,Roads around Parliament Square completely blocked. Crowd chants "No one voted for Boris"
Scottish Conservative Party leader, Ruth Davidson, was the only senior Tory expected to quit her role as a result of the proroguing of Parliament, despite other senior Tories, such as Amber Rudd, previously indicating their disapproval of the controversial notion.
Rudd lamented the expected loss of Davidson in a tweet but did not comment on her own position. "Ruth Davidson is a wonderful talent and person, and we owe her a tremendous debt for turning our fortunes around in Scotland. Our Party is a better one with her in it and I hope she will continue to contribute to public life."
Opposition leader Jeremy Corbyn described the proroguing as a "constitutional outrage" while Liberal Democrat leader Jo Swinson said Johnson's move was "dangerous and unacceptable."
Scottish First Minister Nicola Sturgeon was quick to condemn the PM's decision too. "It's not democracy, it's dictatorship. And if MPs don't find a way of coming together to stop Boris Johnson in his tracks then today will go down in history as the day any semblance of UK democracy died."
Across UK protests taking place to defend democracy. EU will not react on Borris decesion. Labor Condemns Boris act to suspend the parliament.
Queen Elizabeth approves suspension of British parliament
British Prime Minister Boris Johnson's decision to suspend Parliament has prompted an angry backlash from MPs and campaigners.
Hundreds of people protested in London yesterday and a petition against the move gained a million signatures. Earlier, Queen Elizabeth approved Mr Johnson's request to suspend Parliament for five weeks in September and October – weeks before the Brexit deadline. Opponents say it will leave MPs with little time to stop a no-deal Brexit.
But cabinet minister Michael Gove insisted the suspension was certainly not a political move to stop MPs blocking a no deal. Instead, he told the BBC there would be plenty of time to debate Brexit before the scheduled departure date of 31 October.
Labour leader Jeremy Corbyn described it as a smash and grab on British democracy in order to force through a no deal by not leaving enough time to pass laws in Parliament – and pledged to try to stop the suspension