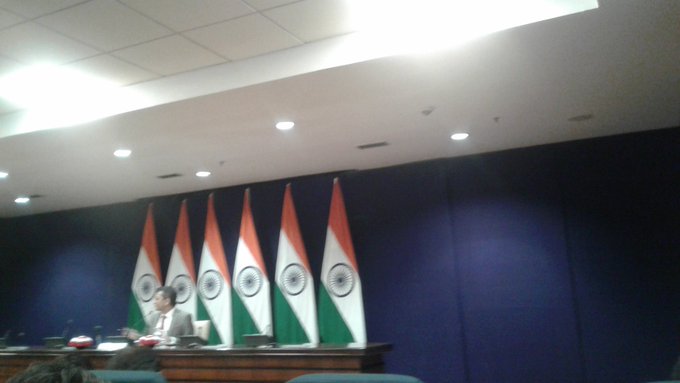 EA ministry spokesperson Raveesh Kumar, briefing media categorically stated, Facts of situation in J&K is being presented every da. There is all around efforts by the administration to bring back normalcy. Pertinent to note, no life has been lost, no bullets are fired.
India has said it has an abiding interest in the peace and stability in the South China sea region as South China sea is part of the global commons.
Talking to media in New Delhi, External Affairs Ministry spokesperson Raveesh Kumar said India firmly stands for the freedom of navigation and over-flight and unimpeded lawful commerce, in the international waters, in accordance with international laws.
He said, India also believes that any differences must be resolved peacefully by respecting the legal and diplomatic processes, and without resorting to threat or use of force.
Further added, India rejects remarks about human rights situation in J-K, says no life lost, no bullet fired.
India has strongly condemned highly irresponsible statements made by Pak leadership on matters internal to India; this is intended to project an alarmist situation which is far from ground reality; Pakistan needs to understand that world has seen through their lies: