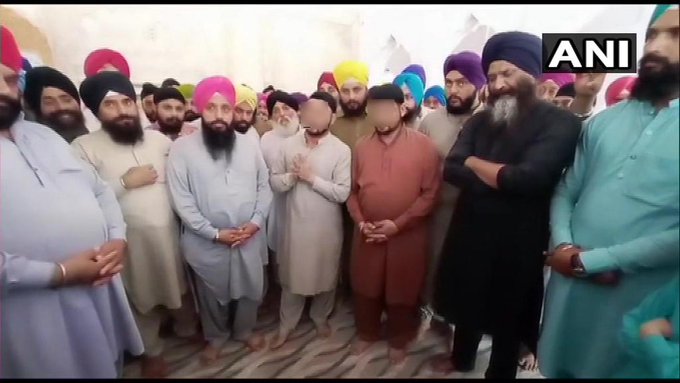 India has expressed strong concern over forced abduction, conversion and marriage of two Sikh girls in Pakistan. One More girl abducted in the city Rohari in Pakistan last 24 hours.
External Affairs Ministry spokesperson Raveesh Kumar said the civil society and the people of India have strongly condemned the recent deplorable incidents. He said, India has reflected these strong concerns with Pakistan and asked for immediate remedial action.
@HarsimratBadal_·Shocked to know after abduction & forced conversion of Sikh girl in Nankana Sahib, a Hindugirl has been forcibly converted to Islam in Pakistan. She is awake to raise the issue from slumber.
Further Urge External Affairs min @DrSJaishankar ji to raise issue of ethnic cleansing of Sikhs & Hindus in Pak in UN Human Rights Council
International media BBC did not see the plight of minority Hindus, Sikhs and Christians in Pakistan? Many tweets are on this partisan broadcasters.
As a matter of fact, this has been happening with every minority community in Pakistan. We heard about numerous cases of abduction and forced marriages of minor Hindu girls.