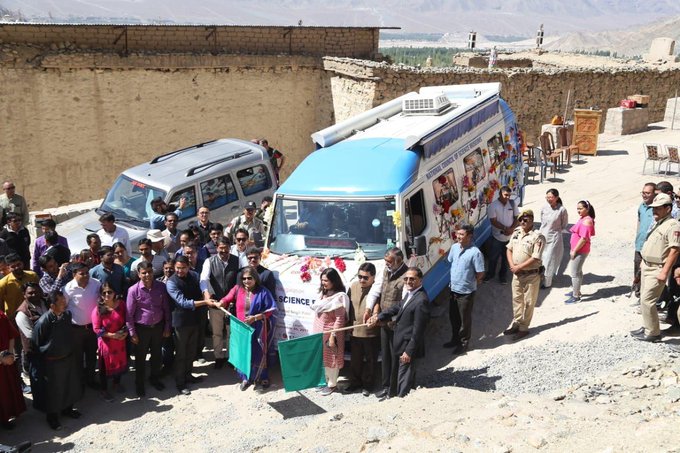 Tourism and Culture Minister Prahlad Singh Patel flagged off the first Mobile Science Exhibition at Leh Palace, in Leh. For the first time, a national programme is being launched from Leh. The Mobile Science Exhibition will be moving to various schools in the Leh district.
The Mobile Science Exhibition (MSE) is specially designed in a bus so that it can reach the doorsteps of people. The bus will travel from school to school in rural areas and organize exhibitions throughout the year. Along with the exhibition, some other programmes like Sky Observation Programme through telescope, science film show, Science Demonstration Lectures etc will also be organized.
The programme carries a number of interactive exhibits related to everyday science. Leh Hill Council CEC Gyal Wangyal, Senior officials from Culture ministry and local administration were also present on the occasion.