Central Election Commission refused to register most opposition politicians as candidates, claiming that the signatures of support they had gathered in order to run were falsified.
One such candidate was popular anti-corruption activist Alexei Navalny, whose Russia of the Future party had been hoping to make gains against United Russia head of national elections in 2021.
Despite massive protests, the electoral commission did not budge on its decision to exclude Navalny from the election.DW reports
"Leader of Russian opposition Navalny started this initiative called "smart vote to vote any body to lower United Russia Dumas strength.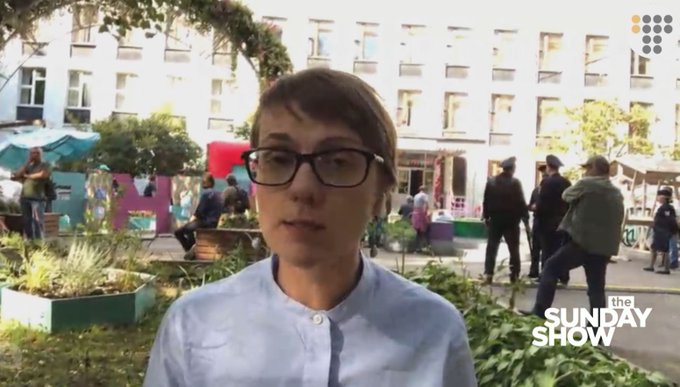 Russia's ruling party looked set to see its majority decrease dramatically in Moscow's city legislature after a summer of protests.
Candidates from President Vladimir Putin's party United Russia were on course to claim 26 seats of the City Duma's 45 seats, with over 80% of ballots counted, according to RIA news agency.
Communist Party was reportedly going to win 13 seats, the centre-left A Just Russia three seats and liberal party Yabloko three seats, coming back from its leader, Sergei Mitrokhin, initially being banned from standing.
Several regional and local elections took place across Russia on Sunday following two months of intense protest in the capital to denounce the authorities' decision to ban opposition and independent candidates from running.
Most of the attention has been focused on Moscow, where rallies calling for free and fair election were organised every weekend throughout July and August, gathering tens of thousands in the biggest social unrest movement to rock the country in years.
Thousands were detained by police and several protesters have now been sentenced to several years in jail for "using violence against law enforcement."
Despite few opposition or independent candidates being allowed to run, there were 225 candidates for 45 mandates up for grabs in Moscow.