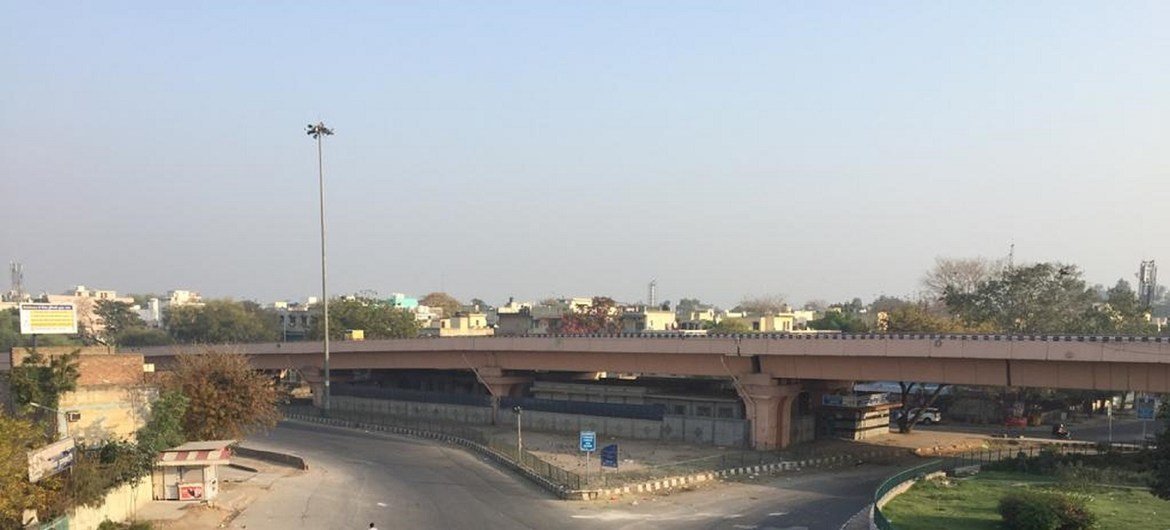 Normally bustling streets in cities across India were mostly deserted as the country observed the shutdown.
India's decision to impose a 21-day lockdown, which was announced on Tuesday, comes after a call from the UN health agency, WHO, for the country to take "aggressive action".
Prime Minister Narendra Modi's order for the country's 1.3 billion people to stay home, is an escalation of the 07:00 – 21:00 "Janata curfew" introduced on March 22, and it comes a day after the government grounded all domestic flights. Mr. Modi reportedly declared that the lockdown applies to "every district, every lane, every village", and warned that "If you can't handle these 21 days, this country will go back 21 years"
Union Cabinet on Wednesday drew up slew of measures to provide respite to the marginalized population of the country because of coronavirus lockdown.
With Prime Minister Narendra Modi declaring a 21-day lockdown to prevent the coronavirus spread, the Union Cabinet on Wednesday announced world's largest food security scheme to benefit 80 crore people across the country.
Media Brief said, union minister Prakash Javadekar said every person coming under this scheme will get seven kg ration per month for the next three months, including wheat at a cost of Rs 2 per kg and rice at cost of Rs 3 per kg.
Further supply of wheat, rice and other items to 80 crore people, Javadekar said that all states have been asked to take foodgrains from the Centre in advance for distribution through the PDS and Food Corporation of India (FCI) networks across the country are geared up for this scheme.
Under the National Food Security Act (NFSA), the Government is supplying five kg of foodgrains per month to over 80 crore people at a highly subsidised price, he added.
Javadekar said that all essential commodities supply shops will be open, requesting the public to avoid rush and keep social distancing, showing photos of certain shops methods to make people in line at safe distance