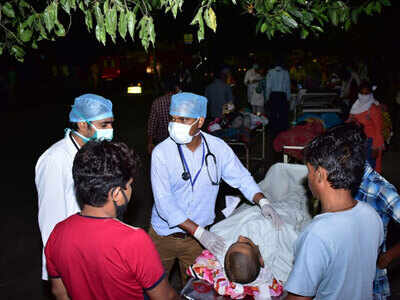 Blaze broke out on the midnight, 8 th April Wednesday at trauma center of KGMU in Lucknow. The firetenders reached the spot and efforts are being made to douse the fire.
Further it is said the fire broke out as result of shortcircuit. No official word of any casualty in the accident.

Fire service division DG Rajarumar Vishwakarma confirms fire broke out in the elevate foyer on the second flooring of the KGMU Trauma Center on Wednesday.
Blazed the smoke on the second flooring. CFO and ACP IP Singh reached the spot and deployed 4-5 firetender have been despatched on the spot. Patients from affected areas have been shifted to different locations in the hospital.
At trauma center corona patients are additionally being handled at KGMU. However, there have been no casualties of injury to Corona patients as a result of fire. All patients have been shifted to secure locations.