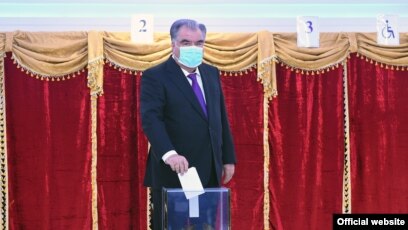 DUSHANBE :Tajikistan's President Emomali Rahmon has been reelected for a fifth term with nearly 91 percent of the vote, according to preliminary official results, following a tightly controlled and largely ceremonial election.

The Central Asian nation's Central Election Commission said on October 12 that 90.92 percent of voters had cast their ballots for Rahmon, who will secure another seven-year term, according to preliminary results.

CEC Chairman Bakhtiyor Khudoyorzoda said that 85.4 percent of the electorate had cast their ballots in the October 11 polls.