Today is Sunday, which means Belarusians traditionally went to the rally.Freedom for #IharLosik!" "From Khabarovsk to Brest – there should be no place for dictatorship!" Three neighborhoods of Minsk Mikhalova, Paudniovy Zahad and Malinovka united for an evening march.
Minsk Court Upholds Extension Of Belarusian Opposition Figure, Maryya Kalesnikava's Pretrial Detention.
January 23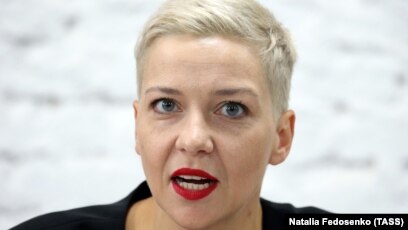 A court in Minsk has upheld an extension of the pretrial detention of Belarusian opposition figure Maryya Kalesnikava, who faces national-security charges after she urged people to protest against a disputed presidential election.
"Maryya Kalesnikava's defense appealed the extension of her stay at a detention facility with the Minsk City Court on January 21.
The legal arguments were turned down. Maryya will remain at the detention facility until March 8," would-be Belarusian presidential candidate Viktar Babaryka said in a statement on January 22, quoting Kalesnikava's lawyer Lyudmila Kazak.
She was arrested in September 2020 and charged with calling for actions aimed at damaging the country's national security via media and the Internet — namely calling on people to protest against the election results.